Sitong was invited to attend the 10th NORCAST
The 10th NORCAST was held in Arendal, Norway from June 8th to 9th, 2015. General Manager Mr. Wang Wenhong and Director of International Trade Mrs. Juliet Yan were invited by NORCAST Committee and attended the conference. They gave the presentation "Master Alloys and Grain Refiners" on behalf of Chinese Master Alloy Industry. From the presentation the production status, capacity, innovation and development of master alloys in China as well as the market situations domestic and abroad were introduced.
Speakers from Hydro Aluminum, Alcoa, Airbus of Germany, TAHA Aluminum, Trimet Aluminum and ABB of Canada also made industry reports.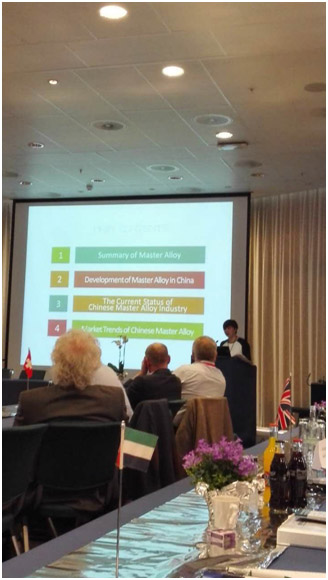 Sitong's Director of International Trade Mrs. Juliet Yan gave a presentation at the conference